Data Services Brought to You by Executive Insights™
Data Services for Enterprises
Real-time data insights throughout your sourcing journey.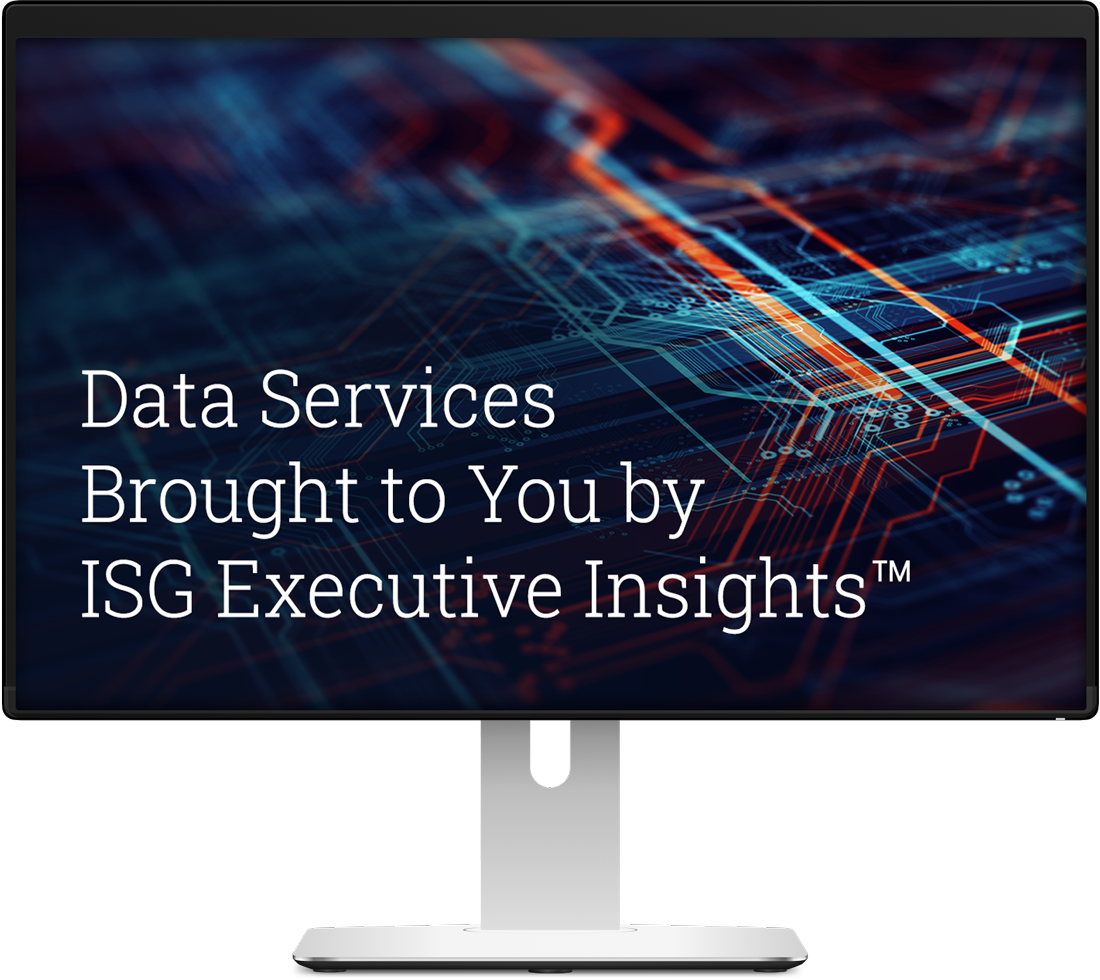 Our Data in One Platform: ISG Executive Insights™
ISG Executive Insights is an integrated data services platform that empowers you to drive operational excellence and make strategic decisions across your landscape via market insights and best-in-class data analytics.
Make informed decisions and
act with confidence
Location & Rate Assessments
Provider Capabilities & Emerging Trends
Leverage Real-time Data & Insights
Manage Performance
Performance Dashboard
Provider Scorecard
End User Experience Survey
Satisfaction Survey
Provider News Feeds
Optimize Spend
Financial Dashboard

Price Monitoring of Strategic Contracts

Rationalize Contract Landscape

Assess TCO

Explore Capabilities
Get feeds on:

Sourcing trends

Updates from analysts

Or just use our Ask ISG function and let us help you navigate through your journey!

Foster Innovation
Start your transformation journey by using our on-demand assessments
Scout for providers depending on ISG's positioning
Use our location assessments and rates to determine the way ahead
Mitigate Risk
Get a holistic risk profile through third-party data feeds on:

Financial Viability

Cybersecurity

Geo Location

Domain

Provider Profiles
We combine the only patented IT price benchmarking and market cost intelligence platform in the industry with the world's largest global database of IT, BPO and engineering outsourcing contracts.

With more than 23,500 completed engagements for more than 2,700 clients, ISG has advised or benchmarked more than 2,100 transactions, representing more than $457 billion of contract value. This makes ISG's database the largest of its kind in the industry. And now we've made it easier than ever to leverage all of our data from one integrated platform.