Data Services Brought to You by Executive Insights™
Create value with data.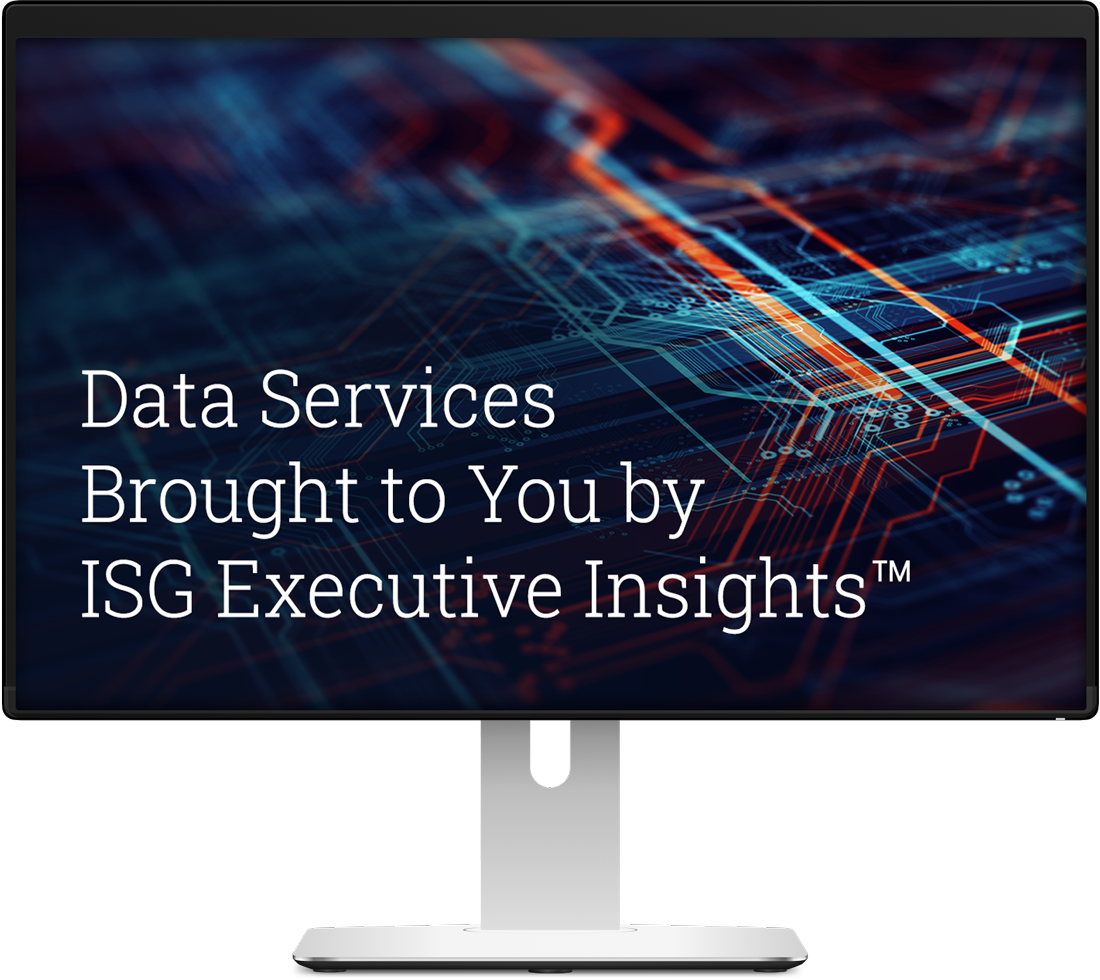 Our Unparalleled Data Comes From:
180

,000+
Sourcing Contracts
1.

3

m
Deliverables and Obligations Managed Annually
We combined the only patented IT price benchmarking and market cost intelligence platform in the industry with the world's largest global database of IT, BPO and engineering outsourcing contracts - and then we kept adding.
Data You Need in One Place
To make the right decisions, you need to know what is happening in the market, in your organization and in your relationships.
Our data services are built on ISG Executive Insights, ISG's integrated platform of market intelligence data, tools and services. This revolutionary data platform offers democratized access to the industry's first comprehensive and curated data focused exclusively on the technology and business services market.
Leverage our proven dashboards on risk, price, performance, and more, build your own dashboards from custom data, and lean on ISG analyst support for queries, data cleansing, advisory services, and data validation. Our one-stop, integrated solution means that it doesn't matter what your data needs are - ISG can help.

With more than 23,500 completed engagements for more than 2,700 clients, ISG has advised or benchmarked more than 2,100 transactions, representing more than $457 billion of contract value. This makes ISG's database the largest of its kind in the industry. And now we've made it easier than ever to leverage all of our data from one integrated platform.
Data Services for Your Needs:
We've built custom solutions, tools and data offerings for your specific requirements.
Select your persona to proceed.